Part 1: Regular Dodecagons
Regular Dodecagons are 12-sided polygons with interior angles of 150° and exterior angles of 30°. In this activity, we are going to create regular dodecagons by using rhombuses.
Try it out! Can you use the 3 different rhombuses on the canvas below to fill up the dodecagon? Copy the shapes as needed.
For the dodecagons you have created:
How many total rhombuses did you use? (Recall that all shapes above are rhombuses)
How many of them were also squares? parallelograms?
What are the angles of the different rhombuses you used?
Measure the interior angles of rhombuses. Think about the different ways that they can come together to create each interior angle of the dodecagon
Part 2: The smallest number of rhombuses
What is the smallest number of rhombuses you can use to create a dodecagon? The dodecagon will be smaller than the one you made above
Compare the dodecagon designs that you can create with the minimum number of rhombuses:
How many tiles did you use in each?
How many possible arrangements are there?
Solution
When using 15 quadrilaterals, there are 11 ways to create a regular dodecagon: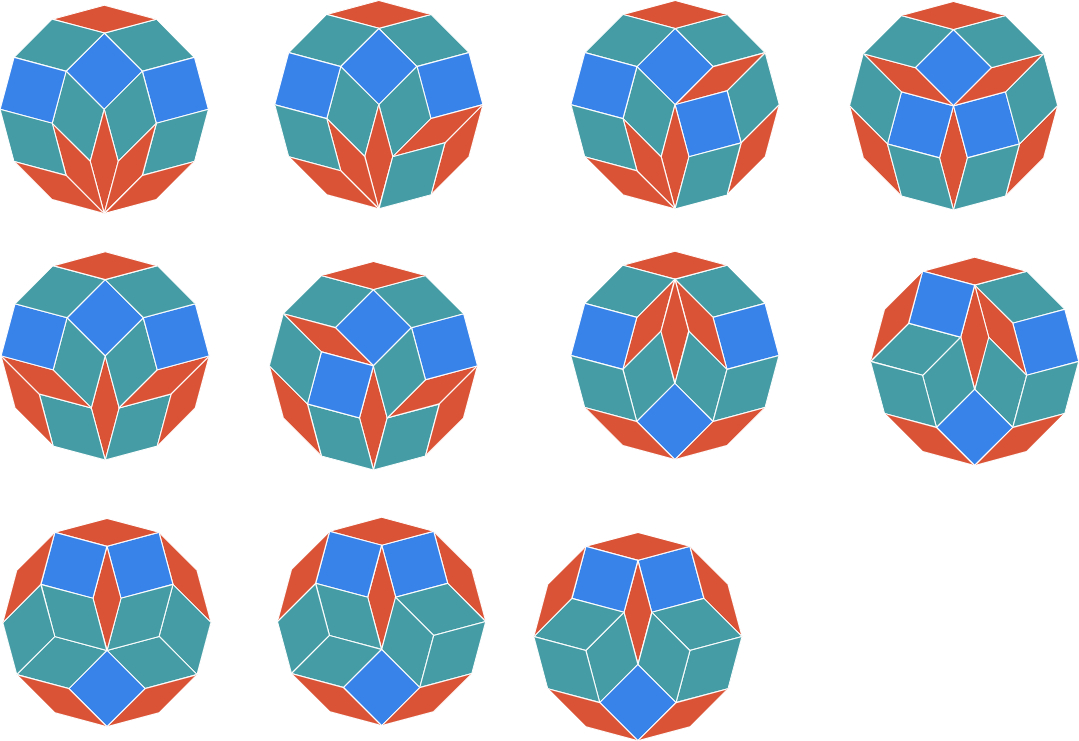 Extensions
Explore the different decompositions of 4 -24 sided polygons